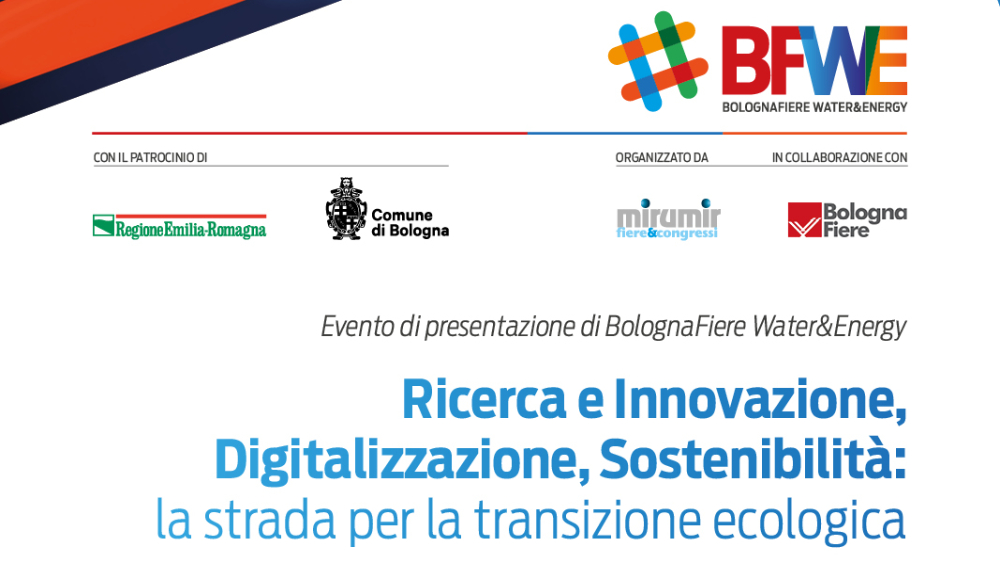 6 events one big meeting. This is the goal of BolognaFiere Water & Energy - BFWE - the joint venture between BolognaFiere and Mirumir that focuses on the ecological transition. Among the events managed by BFWE is also Fuels Mobility - the main Italian exhibition dedicated to service station and their transformation. From petrol station into multi-energy and multi-service retailer.

Research and Innovation, Digitization, Sustainability these are the keywords of an initiative that speaks to the energy, water and new technologies sector.
Two roundtables, with national and international experts, to talk about: climate change, water emergency, energy and sustainable mobility.
Research and Innovation, Digitization, Sustainability:
the road to ecological transition
Bologna, 4 July 2022 - 10.00 am
Salaborsa Library, Auditorium Enzo Biagi
Piazza del Nettuno