PROGRAM
---
---
11 October 2023
09:30 - 12:30
| Blue room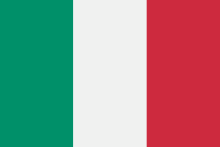 Opening conference - ENERGY TRANSITION. WHERE ARE WE?
to follow,
THE PATH OF THE INDUSTRIAL CHAIN TOWARDS DECARBONIZATION - Round Table

organised by BFWE

The response of European Institutions and the Italian Government to climate change and the ongoing energy crisis is contained in the NRP: about 40% of the investments allocated are intended to identify and support solutions to reduce direct and indirect emissions, to protect the environment but also as a strategic choice at the business level. If ecological transition, decarbonisation and sustainability are the key words of the new agenda that unites institutions and private companies, not without doubts and problems is the path that the latter have to face, in order to translate the indications into practice, without being subjected to the change taking place. The Round Table will be an opportunity for discussion between representatives of the production chains of energy-hungry sectors, representatives of companies and associations of the fuel distribution sectors, and institutions.
decarbonization, energy, industry, chain
11 October 2023
14:30 - 15:30
| Green room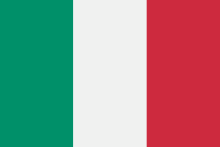 INTERMODAL LOGISTICS AND SUSTAINABILITY - Round Table
by FLC Freight Leaders Council

The post-Covid and even more so the climate emergency we are experiencing are pushing logistics to move beyond the classic approach based on commercial matching-often at the lowest cost as the only selection lever-between supply and demand, and is calling to play a key role not only the sector's specialized operators and the central and peripheral public administration, but also those who benefit from this transport: production and processing companies and citizens. The former, because progressive and lasting modal rebalancing ensures compliance with the environmental emission limits indicated in Scope 3 by the European Commission and business continuity. The latter, because they can influence operators' modal choices by favoring those with lower environmental impact. In this scenario, it is essential to strengthen the intermodal transport supply and the role that physical and telematic enabling infrastructures can play in this area, so as to achieve the EU sustainability goals through the correct mix of energy carriers and transport systems.
intermodality, logistics, transport, freight
11 October 2023
15:30 - 17:30
| Green room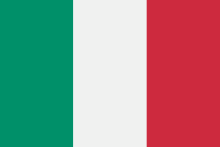 INFRASTRUCTURES AND TRANSITION FUELS: THE FUTURE OF LAND AND SEA TRANSPORT SECTORS - Round Table
by BFWE in collaboration with Assocostieri

Through a series of sectoral proposals, including the 'Fit for 55 Package' (FF55), the European Green Deal's ecological transition strategy imposed targets for the reduction of climate-changing emissions in order to achieve Net Zero by 2050. The great importance of the heavy transport sector in the emissions picture and its dependence on fossil fuels make it one of the cornerstones of the European strategy. The decarbonisation process requires repeated adaptations of the sector, structured in several stages, with the use of transition fuels that are 'ready to use', such as LPG, LNG and biofuels, taking centre stage. The rapid development of alternative fuels will be an enabling factor for the subsequent transition to hydrogen and e-fuels.

15.30-16.30
Round Table: Decarbonisation perspectives for the road and rail sector

16.30 - 17.30
Round Table: New gaseous fuels scenarios for maritime transport
infrastructures, transition fuel, sea transport, land transport
11 October 2023
12 October 2023
10:00 - 12:00
| Green room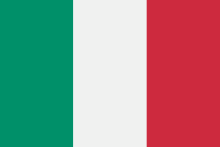 NRRP, THE TRANSFORMATION OF LOCAL PUBLIC TRANSPORT: GREEN FUELS AND NEW MANAGEMENT MODELS - Round Table
by BFWE in collaboration with Centro Studi Enti Locali

Environmental and economic sustainability and management efficiency are the new challenges to which local transportation is being called to respond. This need is being met by the Mobility as a Service (MaaS) paradigm, which aims to integrate multiple modes of transportation through intermediary platforms, providing citizens with an innovative mobility experience that is less dependent on private vehicles. Hydrogen, electricity, biomethane and efuels are the alternatives to traditional fuels that Companies can use to make their service even more environmentally sustainable. Thanks in part to substantial funding from the National Recovery and Resilience Plan, Public Transportation at the local level will have a profound technological and management transformation. During the event, the results of the research "NRRP and other funding for Local Public Transport: opportunities, developments and resource allocation" carried out by the Econometric Service of Centro Studi Enti Locali will also be presented.
management, efficiency, sustainability, public transport, pums, mobility, plan, green fuels, nrrp, maas
12 October 2023
14:00 - 16:00
| Green room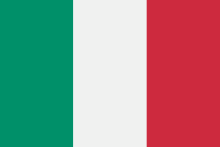 SUSTAINABLE URBAN MOBILITY, FROM STRATEGIC PLANNING TO SERVICE INTEGRATION - round table
by BFWE with the participation of ENEA

The sustainability of urban mobility passes through a gradual reduction in the use of conventional private vehicles, thanks to a greater use of collective transport services and small or very small vehicles (micromobility), preferably in sharing. However, many knots still need to be untangled in order to aim for standards of quality and sustainability comparable to those of many northern European urban realities. First of all, work must be done on the backbone of mobility with fewer private cars: increasingly efficient local public transport integrated with new forms of short-haul mobility to create synergy and success. To enable this looming, radical and far-reaching change, two interventions are needed: digitization of services and a new focus on infrastructure. Indeed, recharging stations, adequate in number and capacity, must be provided for new vehicles involving new forms of power, not just electric. With the common goal of decarbonization, in fact, there are many municipalities that are beginning to experiment with green fuels.
mobility, plan, sustainable, logistics
12 October 2023
17:30
| Innovation Hub room 1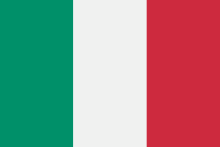 BFWE INNOVATION AWARD CEREMONY
by BFWE
award, innovation
12 October 2023