---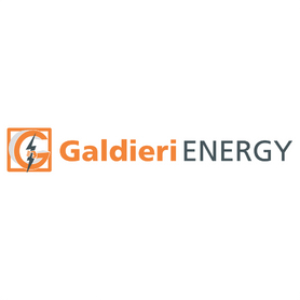 Galdieri Energy offers a complete range of solutions for recharging electric vehicles with different powers and characteristics, to serve individuals and companies'needs. It is the brand dedicated to sustainable mobility, born 5 years ago in the company C. Galdieri & Figli SpA which has been operating in the fuel sector since 1952.
Galdieri Energy's core business is the supply of columns for service stations that want to complete the multi-fuel offer, for businesses, commercial activities and institutions that want to generate in-come from parking areas or add a service for collaborators and customers.
Fast Recharge is the best performing product in its category: super-fast recharging station with scalar composition, ranging from 60 up to a power of 480KW. In this latest version, it consists of a system of three dispensers with support for six charging connectors, which can be used at the same time.
Wallboxes can be chosen in the wall or stand version, with powers from 3.7 to 22 kWh with single or double connection. They can be activated by a button, Rfid card or App.
---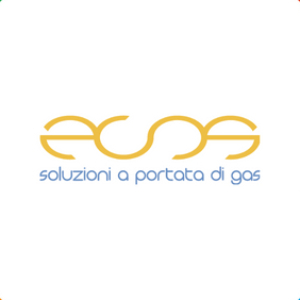 ECOS S.r.l. designs, builds and maintains infrastructures for the distribution of fuels and energy for mobility; we build plants for the compression, transport and distribution of methane, compressed and liquid, as well as biomethane. We concretely support the energy transition and the development of sustainable resources.
ECOS places the customer at the centre of its attention, positioning itself as a reliable and competent partner, not just a supplier. Our added value is to provide global and punctual plant support, with customised predictive maintenance programmes designed to keep equipment efficient and productive.
We work passionately to propose innovation and develop responsible energy, in transport and manufacturing. We provide solutions for gas and electric recharging, as well as systems for the upcoming, revolutionary hydrogen technology. Our aim is to ensure reliability and professionalism, offering expertise and innovation, in the service of fully eco-friendly mobility.
---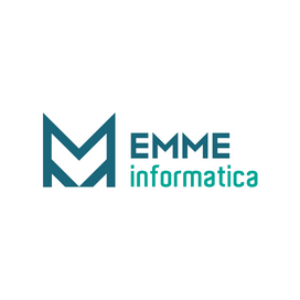 Emme Informatica is a company with 20 years' experience in software development and provision of services specifically for the fuel distribution industry.
Help desk , staff training, system integrators, alarms, customer loyalty, apps for Android and iOS, intermediation activities with Mi.Se and ADM for the management of digital tax deadlines. Also specializes in developing automation and customer loyalty system for car wash stations.
All of Emme Informatica's software solutions are cloud-based, secure and user-friendly.
---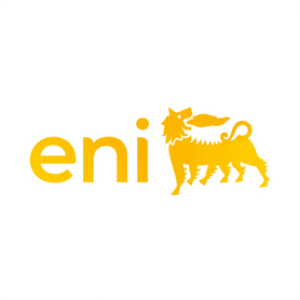 Eni is an integrated energy company with over 30,000 employees in 69 countries around the world. In 2020, the company launched a new strategy, further accelerated in the following years, that will enable it to reach the goal of zero net emissions by 2050 and to provide a variety of products, entirely decarbonised, combining environmental and financial sustainability, relying heavily on technological leadership built over years of research and innovation. The recent integration of renewables, retail and e-mobility in Plenitude and the forthcoming creation of an entity dedicated to sustainable mobility, through the integration of biorefineries, petrol stations and ride-sharing activities, are among the main levers to embark on the decarbonisation path. To speed up the transition, these were joined by the listings of Vår Energi and Energy One and the establishment of Azule, a joint venture with BP in Angola. In addition to new business models, Eni's strategy is based on synergy with stakeholders and the development of proprietary and breakthrough technologies to meet the decarbonisation challenge. Eni aims to contribute to the achievement of the Sustainable Development Goals (SDGs) of the United Nations 2030 Agenda, supporting a just energy transition that responds to the challenge of climate change with concrete and economically sustainable solutions by promoting efficient and sustainable access to energy resources for all.
---
Gastech Consulting S.r.l.
Sponsor
Via L. De Laurentis, 6
70124 - Bari (BA)
Tel.0805041024
info@gastechconsulting.it
https://www.gastechconsulting.it/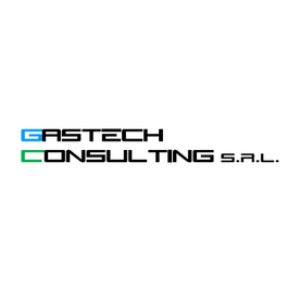 Gastech Consulting is a modern consulting and engineering company in the field of electrical and mechanical plant engineering, which, thanks to its management's more than 30 years of experience, is able to meet the most recent and sophisticated requirements expressed in recent years by the automotive, LPG, CNG, LNG and H2 plant sector. Gastech Consulting was established with the aim of consolidating and affirming its know-how in the alternative fuels market, within which it has always operated, through design, technical consultancy for the construction and maintenance of service stations. Gastech Consulting also offers a range of highly topical technical services. Those working in the sector have felt the need for a structure capable of providing them with valid and effective support, especially following the continuous and progressive tendency on the part of operators in the sector to outsource most of the technical activities carried out so far directly. And this is the challenge that has always represented the commitment of Gastech Consulting. Our goals for the future are directed towards products that will characterise the green economy in the coming decades, in full harmony with the energy transition and the decarbonisation process to 2050.
---
Gilbarco Italia S.r.l.
Main Sponsor
Via de' Cattani 220/G - (Italy)
50145 - Firenze (FI)
Tel.05530941
https://www.gilbarco.it/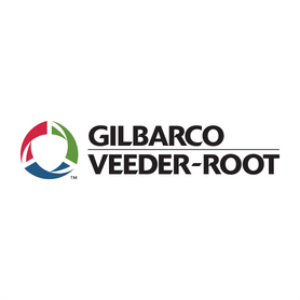 Every time you fill up your tank or make a stop at a service station convenience store, you are likely to touch the technology of Gilbarco Veeder-Root, the global leader in integrated retail refuelling solutions. From its wide range of fuel dispensers, payment terminals, point-of-sale retail suite and back-end logistics systems, Gilbarco Veeder-Root makes the world move.
For more than 150 years, Gilbarco Veeder-Root has earned the trust of customers through reliable equipment and support and forward-looking innovations. Gilbarco Veeder-Root is now creating solutions for the future by addressing the changing needs of the energy and transport network through a suite for electric vehicle charging, alternative fuels and powerful analytical tools on the Cloud.
With a worldwide presence and lasting partnerships with key global customers, Gilbarco Veeder-Root is paving the way for the future of mobility.
---
IMA Servizi S.r.l.
Supporter
Via Nuova Trevigiana Lughignano, 10
31032 - Casale sul Sile (TV)
Tel.0422634650
info@imaservizi.com
https://imaservizi.com/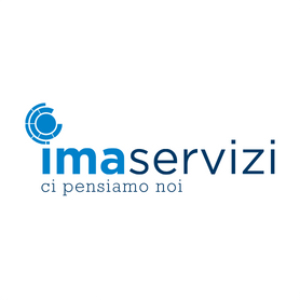 IMA Servizi S.r.l. has been active, for about 40 years, in the service station sector, offering solutions capable of covering all the needs of modern refuelling operators, starting from the design and construction of installations to the maintenance and management of all technical and legal obligations, from consultancy and analysis to improve the efficiency of installations, to metrological inspections of equipment.
Always attentive to technological innovation, in order to improve service quality, reduce costs and provide faster responses to customers, the company seeks new and non-traditional solutions both in the management of internal resources and in the methods of service delivery or the creation of new services.
---
Ludoil Energia S.p.A.
Supporter
via Taranto, 40
80035 - Nola (NA)
Tel.0815122665
info@ludoil.it
https://www.ludoil.it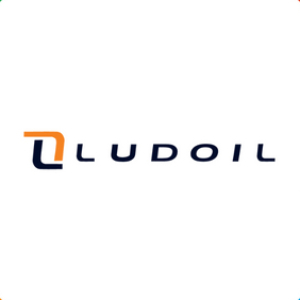 We are an integrated energy group along the entire value chain: from supply to distribution, from renewables to the circular economy. We manage strategic infrastructures that are crucial for the country's energy supply, enabling us to be an essential partner for all downstream operators and a pivotal entity for Italy's energy transition. Every year, we move over
600,000 m3 of energy products and we are on the OCSIT short-list with regard to the maintenance of safety stocks. Our core business is focused on logistics, characterised by the transport and storage of energy products through infrastructure, and on the distribution of these products both in the wholesale market, in the off-grid, aviation, bunker and bitumen sales channels, and in the retail market, which we serve through a capillary network of service stations and electric recharging stations throughout Italy. We offer petroleum products, biofuels and other energy products, as well as services such as the supply of jet fuel and biojet via pipeline at Rome Fiumicino airport, ship refuelling at our bunker terminal in Civitavecchia, and sustainable mobility solutions. Our investment strategy is focused on innovative and green projects to offer increasingly decarbonised products and services and to become a key player in the country's energy transition.
---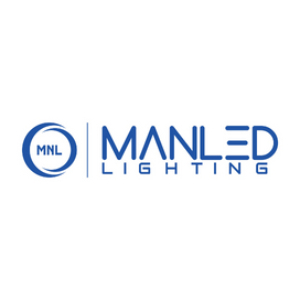 MANLED Lighting Srl, is an Italian company based in Castel San Pietro Terme (BO), produces and sells high-tech LED lighting fixtures. More than 50 years of experience of the property, the employees of the technical offices that carry out a continuous search for innovative and eco-sustainable technological solutions, the sales department that welcomes and accompanies the customer in the pre- and post-sale phases, is what MANLED LIGHTING Srl, proudly offers to customers. The products guarantee excellent performance, in full respect of environmental sustainability and ensure real economic savings. The production and marketing of LED lighting fixtures, the core business of MANLED LIGHTING Srl, faithfully follows the company's vision, that is to provide customers, solutions aimed at energy saving and eco-sustainability. The mission of MANLED LIGHTING Srl, is to support the realization of any project of public or private lighting, involves the use of LED lighting. For large or small areas, for public or private installations, MANLED LIGHTING Srl will always have a solution to the various needs of lighting with LEDs. MANLED Lighting products are used for urban and street lighting, in industrial areas for sheds and offices, in commercial and residential areas, in sports facilities, hospitals and RSA, in port areas, airports and in the oil sector. A truly important product range that covers all sectors, usable both in the public and in the private, for the industrial world such as commercial or residential. The will of MANLED LIGHTING Srl, is to propose the best lighting solution, so that the ROI ensures a rapid response both in terms of economic efficiency.
---
Maser Italia S.r.l.
Supporter
VIA DEGLI ARTIGIANI 20/E
40024 - CASTEL S. PIETRO TERME (BO)
Tel.0516946711
info@maseritalia.com
https://www.maseritalia.com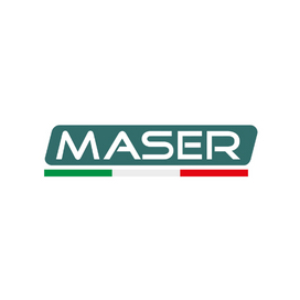 Maser is an Italian company founded in 1983, active for forty years in the automation of petrol retail industry. Our Mission is to lead the market demand by driving innovation in the sector, from the automation for the oil & gas station to the fuel depot, from the Non-Oil management to the fleet of fuel truck tankers with particular attention to centralized data management. Our open and modular architecture allows our systems to integrate with any existing dispensers, ATG Systems, Price Totems and Management & Monitoring Systems you might choose or already have in place. If you are looking to invest in a new fuel retail site or network, or are planning to improve and upgrade an existing one, Maser can deliver your end-to-end forecourt automation solutions faster than anyone.
To date, Maser systems are installed in thousands of service stations and depots both Italy and abroad. In the future, we aim to expand the presence of our brand in Italy and in the international markets.
---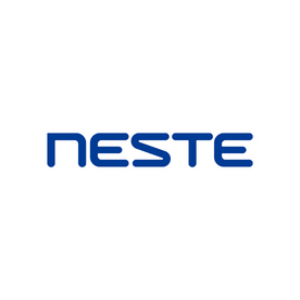 Neste (NESTE, Nasdaq Helsinki) creates solutions for combating climate change and accelerating a shift to a circular economy. We refine waste, residues and innovative raw materials into renewable fuels and sustainable feedstock for plastics and other materials. We are the world's leading producer of sustainable aviation fuel and renewable diesel and developing chemical recycling to combat the plastic waste challenge. We aim at helping customers to reduce their greenhouse gas emissions with our renewable and circular solutions by at least 20 million tons annually by 2030. Our ambition is to make the Porvoo oil refinery in Finland the most sustainable refinery in Europe by 2030. We are introducing renewable and recycled raw materials such as liquefied waste plastic as refinery raw materials. We have committed to reaching carbon-neutral production by 2035, and we will reduce the carbon emission intensity of sold products by 50% by 2040. We also have set high standards for biodiversity, human rights and supply chain. We have consistently been included in the Dow Jones Sustainability Indices and the Global 100 list of the world's most sustainable companies. In 2022, Neste's revenue stood at EUR 25.7 billion.
---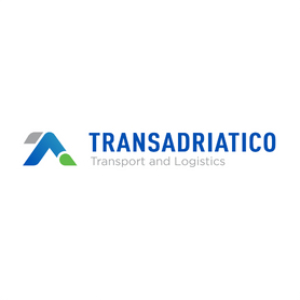 Transadriatico has been hazardous goods logistics since 1951. It currently covers an important share of the market. The company has obtained important awards, including international ones, for the quality of its service, the safety of its operations and the flexibility of its organisation, which is able to meet even the most demanding emergencies.
The company provides the following services
Transport and Distribution of Retail and Wholesale Fuel
Waste Transport and Disposal
Chemical Transport
Cryogenic Transport
Bitumen Transport
Logistics Services Receiving Orders, Scheduling, Transmission to Warehouses, Cash Management, Monitoring
Calibration/Excesses
Business Logistics Optimisation Consulting
Training
Transadriatico's mission is to become the benchmark for sustainability in the national hazardous transport market, guaranteeing the maximum satisfaction of all stakeholders, thanks to its constant commitment to the quality and safety of its services.
---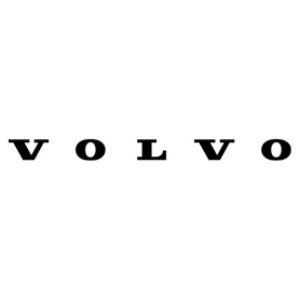 Volvo Trucks is one of the largest heavy-duty truck brands in the world. More than 95% of the trucks we build are over 16 tonnes. And we make vehicles that are sold and serviced in more than 130 countries all over the world. 
Our strategy revolves around satisfied and productive customers and in this, we're supported by over 2200 dealerships and workshops. Trucks constitute our main product selection, but we also provide aftermarket products and service as well as specific offers. Our Trucks are assembled in 13 countries across the globe. About 95% of the company's production capacity is located in Sweden, Belgium, Brazil and the USA. 
Through our entire organisation we focus on our core values: Quality, Safety and Environmental care. We strive for satisfied customers and to be an attractive employer. DRIVING PROGRESS It's what we've been doing since the beginning. And we're going to keep doing it for a long time to come. The journey into a safer and more sustainable future continues. Volvo gave the world the three-point seatbelt, that turned 60 years in 2019. The milestones of Volvo pioneering also include the introduction of the first safety cab, ABS brakes as standard and airbags – in fact, our innovations very often relate to safety. Our ambition is to offer the most fuel-efficient trucks you can buy. Through our smart trucks and platooning technology we're taking fuel efficiency even further, and eventually we'll only utilize renewable fuels and become totally fossil independent. We are, in fact, facing a major technology shift. The world is changing at an increasingly rapid pace. However, one thing always stays the same: the need for safe and efficient supply of goods to households, companies and municipalities. The demand for transport will grow. And it'll certainly take new forms and exist under different conditions. But the basic need will remain - and we'll be there to take on the challenge. MAKING THE WORLD A BETTER PLACE. We play an active part in all the communities where we run operations. We take our citizenship seriously. Besides creating jobs, we help to build a better society by sponsoring schools and vocational training institutions, health programmes, cultural, societal and environmental initiatives, and improvement of road safety. VOLVO TRUCKS IN ITALY is part of Volvo Group Italia. Together with the Volvo Truck Centers we count almost 500 employees. With a total network of 80 dealers and workshops, we sell around 3.000 trucks every year and manage the maintenance to more than 45.000 trucks.
---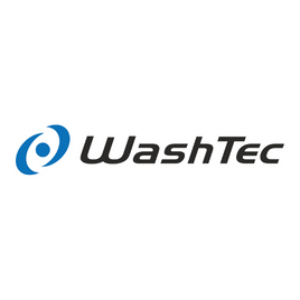 WashTec Group is the world's leading manufacturer of innovative solutions for the car wash business, offering its customers a complete range of products and services including rollover machines, tunnels, truck wash systems, water treatment systems, accessories and products for cleaning and car care. The company is listed on the stock exchange and is represented by subsidiaries in the major European markets, in the US, Canada, China and Australia, as well as business partners in most countries of the world. The manufacturing site and headquarter for Europe is in Germany (Augsburg), whilst in Italy the subsidiary was built up in 2005 based in Casale Monferrato in Piedmont. Locally it deals with sales and after-sales service, with a centralised maintenance management system.
---
Nessun espositore trovato.